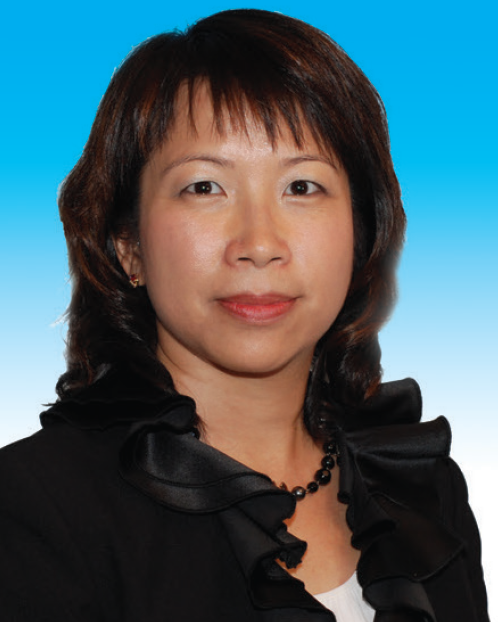 President's Message
Ms. Grace Tai
President
Hong Kong Optical Manufacturers Association
Hong Kong is an important exporter of spectacles. In the first nine months of 2018, Hong Kong's total exports of spectacles, lens and frames amounted to about USD2 billion. Our major export markets are the United States, followed by Italy and the Chinese mainland.
Hong Kong's spectacles companies specialize in making medium to high-end frames. We mainly produce for overseas buyers and renowned international brands on an Original Equipment Manufacturing (OEM) or Original Design Manufacturing (ODM) basis with their manufacturing bases on the Chinese mainland. We are able to cope with small orders and offer extensive range of frame designs. Hong Kong eyewear brands are also growing in global market. Many local companies shifted their business focus from OEM and ODM to Original Brand Manufacturing (OBM).
Technological investments such as advanced machinery and information technology are substantial for large-scale manufacturers in improving their production efficiency and product design. They are equipped with 3D CAD/CAM technologies and computer numerically controlled (CNC) production lines to enhance their design and streamline the production process.
In 2018, with the funding support from SME Development Fund of Trade and Industry Department, HKOMA and HKPC collaborated once again to have launched the "Eyewear Engineering Design Guidebook for Better-fit" project, aiming to enhance the quality and competitiveness of industry through promoting and demonstrating "Better-fit" design with the state-of-art technologies, whilst updated the Asian population head form database.
In view of the marketing strategies of international known brands and the reflection of market consumption, product brands have become more diversified, instead of focusing on a single category. Under these circumstances, HKOMA established an affiliated branch - Hong Kong Eyewear Designer Club (HKEDC) at the end of 2016. In the past two years, under the "Excellence of Hong Kong Eyewear Design" scheme, which is funded by Create Smart Initiative of CreateHK, HKEDC and HKPC collaborated to explore local design elites and cultivate young talents for the industry. Meanwhile, HKEDC is planning to launch its home brand product - [HKOMA] eyewear collection to develop the mainland market. Its first eyewear design special [Hong Kong Theme] series was showcased in the Hong Kong Optical Fair last year.
Looking ahead, Hong Kong eyewear manufacturers have strong resilience and are convinced that they can cope with the global economic slowdown and competition with their neighbors. We not only have a keen sense of he trend, but also actively promote and invest in new technologies. This innovative spirit has enabled Hong Kong to continue to be the preferred original design and manufacturer of the world's leading brands, and to help Hong Kong manufacturers developing their own local brands.