The event is organized by Hong Kong Optical Manufacturers Association, executed by Hong Kong Productivity Council and sponsored by Trade and Industry Department "Trade and Industrial Organisation Supporting Fund". The creativity in eyewear design is encouraged by 'Innovative Eyewear Design in HK' exhibition. The exhibition is expected to promote Hong Kong eyewear design industry to the Belt and Road Initiative countries. Moreover, to build the image of the industry.

Objectives
To extend the visibility of HK eyewear design in Belt and Road markets
To introduce HK SME eyewear companies to target clients
To establish the business opportunity platform through organising the exhibitions and networking events as well as establishing the social network for Hong Kong eyewear companies
Pavilion Theme of Design: Innovative eyewear with latest technologies and materials
Rules:
Each designer may submit by individual or company basis for no more than 3 designs in total.
Every entry must be the original works of the designer.
Prototypes and photos must be provided for nominated designs.
Schedule
Schedule

Before 31/08/2019

Submit entry via email

30/09/2019

Announcement of winners

15/10/2019

Submission of final products
(Each winner must provide physical products or prototypes of the designs)
Selection Criteria
The latest manufacturing technology and innovative material should be used in the design
The design should be creative in eyewear structure, material and style with high quality and durability.
The designs should demonstrate high quality as well as Hong Kong designers' special concern in quality and durability and the potential of Hong Kong eyewear design in Belt and Road Initiative countries.
Designer should provide the design story/concept of the products
Designs which received any international awards in recent years. e.g German Red Dot, iF, USA CES, V Design, etc are preferred so as to recognize the latest achievement of Hong Kong eyewear designers 
Promotion

The nominated design will attend the following promotion events, in order to promote creative and high quality Hong Kong eyewear designs and designers:
Selected designs will be demonstrated in the eBooks which includes the introduction of the new technologies, the design story and the designed ideas. The eBooks will be posted on the project website, Facebook platforms.
Nominated designs will be demonstrated in the Hong Kong International Optical Fair in November of 2019, the Moscow International Optical Fair in February of 2020 and the special design showcase in the Hong Kong Gallery of SILMO Bangkok in June of 2020. The designs will be included in the exhibition leaflet.
Copyright and privilege
Every applicant should guarantee the originality of the submitted product and that the copyright for the design has not been assigned.
The Organizer will exercise maximum care in handling all articles submitted by applicants. However, the Organizer will assume no liability for any damage or loss of any kind.
The Organizer will not be held responsible for infringement of copyright or patent law connected to the designs.
HKPC may assist selected designers in seeking design registration to protect the intellectual property.
Exhibition & Publicity
The Organizer will retain all the rights for printing, promoting and exhibiting the selected entries at its discretion. Information of the nomination should be referred to the announcement on the official website. The Organizer reserves the right to revise the terms and conditions of the recruitment without further notice.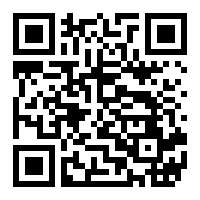 Enrollment Guideline:
https://www.hkoptical.org.hk/news/TSF_EnrollmentGuideline.pdf
Enrollment Form:
https://www.hkoptical.org.hk/news/TSF_Enrollment.pdf